Back
June 8, 2022 / News
MM+M: Connelly Partners Health Named Agency to Watch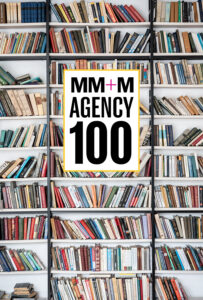 Connelly Partners Health has been named an "Agency To Watch" on MM+M's Agency 100 list. In under a year of operation, CP Health is one of only nine agencies to secure a position on this list. Over the past year, CP Health, led by Stephen Piotrowski, has worked with various companies in the health space, including FluidEdge, Dana-Farber Cancer Institute, and the Public Health Institute, for which it earned two Bronze Anthem Awards.  
Read more about the CP Health win in MM+M here and the full Agency 100 list here. 
Congratulations to all agencies who have been recognized by MM+M.