Back
July 24, 2023 / Thought Leadership
Mood & Mindset Report
At CP, we are always asking "why?" We're fascinated and ever curious about customer mood and mindset. Here's a few observations and constructive fodder for discussion from our anthropology and strategic planning teams from this past quarter.

1. Make It Real

A little experience can make all the difference.
Observation: Digitally native consumers understand & expect technology to be seamlessly integrated in their interactions with brands. New digital tech has enabled more immersive and personalized customer experiences.

What brands can do: Brands need to create more immersive experiences across more points in the customer journey to meet growing expectations.
Sources: AdWeek, Magna Global & CNBC
2. An Entertaining & Reflective Outlet

Validation from knowing what we have is pretty good.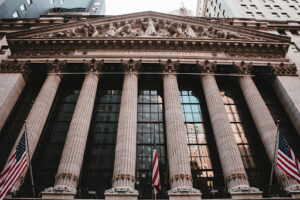 Observation: As humans, we often idolize the world and lifestyle of the affluent. On the back of a time in history where the rich get richer and the masses felt left behind, Succession provided a window into the private club of the elite which left the "have nots" feeling a bit less jealous of the "haves." 
What brands can do: Brands should help us keep reaching, but also remind us to recognize and celebrate the simplest things that are right in front of us.
Sources: Harper's Bazaar, Holywood Reporter, Collider & Elle
3. The Impact of Listening


I

ncreasing influence and connection through the airwaves.
Observation: Three out of every four consumers cite podcast hosts as the most influential figures shaping their actions, beliefs and life decisions. Two-thirds of consumers report feeling a "deep connection" to the hosts narrating their preferred podcasts.
What brands can do: Shifting media consumption habits reinforce this channel should be in a brand's media mix moving forward as another way to satisfy our desire for authentic content and brand voices.
4. A Return to the American Dream?

We are moving on and demanding more.
Observation: "Threat of recession" burnout is making people act in defiance of the economy.
No one knows what to make of our economy's trajectory. In the past, uncertainty and recessionary anxieties typically resulted in more of a conservative outlook; today consumers are pushing ahead.
What brands can do: People feel deserving of all they can get. Isn't that what the American Dream is all about? Brands should fulfill those dreams. They can have our back and also still tell us to go for it.
Sources: CNN, The Chicago Tribune & Marketplace
5. Keep the Lights On

Consistency of presence is vital to growth today.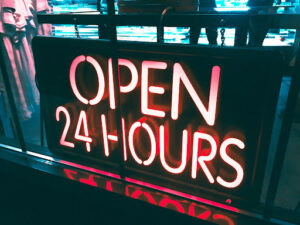 Observation: Recent research has reaffirmed the significant market share & brand awareness loss that comes with a major scale back in ad presence. This isn't surprising given that consumers today are seeing over 10,000 ads a day and engagement increasingly challenging.

What brands can do: Maintain a steady presence with intentional content across the right channels to prevent brand switching, reinforce loyalty and drive growth when others scale back.
All good things expire. Look out for more reports coming soon.