Back
August 14, 2023 / CPOVs
Insights From Connelly Partners' 2023 Summer Interns
Anna Grace, New Business Intern
Dear Future CP Intern,
My name is Anna Grace, a recent graduate from Emerson College with a degree in marketing communications. When I was in college, I received advice from a professor about internships, stressing that they are "the cheapest way to fail successfully." What I took from that is that you should try out an industry that interests you. After your experience, if you don't like certain aspects of the industry you can pivot. It took me a couple of pivots to realize what skills I had to offer and how I wanted to build upon them.
Working in new business has allowed me to get a glimpse into what the advertising world looks like and how an agency runs. The pitch process is a lot like speed dating because the client meets with various agencies, who present their ideas and what they can offer. After the winning agency is selected, they work with the client to agree on a scope of work and then the team gets to work strategizing, concepting, and physically creating the campaign.  
Getting one's foot in the door to the advertising industry is a great opportunity and accomplishment, but it can also be stressful. With Fall internship applications coming up, I wanted to write a letter of encouragement with tips for prospective interns from CP's Summer interns.
Anna Grace
New Business Intern
She/Her
---
Seek Out Human Truths
Jackson graduated from Kenyon College with a degree in English creative writing. He shares his experience of being "thrown into the deep end and working in tandem with other copywriters on projects" that challenged and excited him. As he settled into the internship, his goals and expectations were confirmed; he expresses how he "learned to abandon clichés and puns and instead passionately seek out human truths." He urges those who are interested in copywriting to, "go online or to your local bookstore and buy old One Show annuals, and while you're reading them, if you get a rush of dopamine that goes straight from the top of your head to the nerve endings in your fingertips, you're heading in the right direction."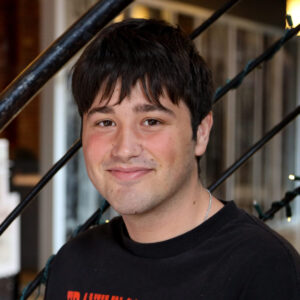 Jackson Wald
Copywriting Intern
He/Him
---
Form Relationships
Maya is a rising senior at Emerson College, studying visual marketing and design. Their passion for marketing bloomed when they took a commercial marketing class. She built a strong relationship with her professor, which turned into a mentorship. Maya acknowledges her mother's wise words, "don't ask, don't get." College is a space to grow and challenge your curiosity, "be courageous in class, make an effort to speak up and show up as your best self." Seeking out a professor, mentor, or friend whose guidance you trust is helpful in the career journey. 
Maya Freeman
Strategy Intern
She/They
---
Embrace Learning Opportunities
Emma is a rising senior at Boston University, studying Film, Television and Advertising. Prior to her current role at CP she worked in the paid social department in-house for SONY Music. She emphasizes that internships are a perfect way to learn about an industry that interests you. "Don't be discouraged if you don't have experience because an internship in advertising is attainable." For those currently working in a marketing position or at an agency, there are learning opportunities everywhere. Keep an open mind and embrace every experience as an opportunity to grow. 
Emma Provost
Media Planning
She/Her
---
Build A Strong Resume
Oceane is a rising senior at Suffolk University, studying Business Economics, Big Data and Business Analytics. She was most proud of presenting on the "deprecation of 3rd party cookies, which was the starting point and guide to creating a company POV on it" at CP this summer.  
Oceane affirms "having a solid resume is important and recommends working with career advisors to showcase skills that match the job description." The advertising world intrigues her as she likes the "behind the scenes" aspect and appreciates the effort it takes to market a product or service.
Oceane Balya
Data and Analytics Intern
She/Her
---
Take It All In
Jenny is a rising senior studying communications at Lasell University. She's been drawn to production her entire life, as "it has a little bit of everything. I get to see all of the moving pieces come together to help people and collectively make something special and beneficial." For those interested in production, it is helpful to have a basic understanding of what goes into a successful shoot, and how to edit videos and photos. Her biggest tip for incoming interns is to "take in as much as possible. You may not find your passion in advertising, but be observant and think outside the box and it just might lead you to what you love."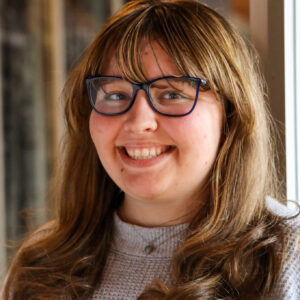 Jennifer Frechette
Production Intern
She/Her
---
An internship or any experience, whether it's trying a new restaurant or traveling to a new place really is what you make of it. Remember the hardest part is showing up. Feed your inner creativity, lean on people you trust and question everything with intent.
If you're someone who values empathy, ambition, integrity and curiosity join Connelly Partners and explore what it's like to work in the advertising world. 
Best,
Anna